---
Work With Us and Help Drive the Future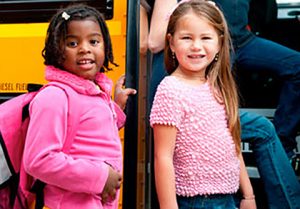 Do you have a passion for customer service? Are you dependable? Do you like working on your own? Do you want to give back to your community?
If you answer "yes" to all of the above, and you're a retiree or a stay-at-home parent looking to pick up some extra money, then you're an ideal candidate to join our team of professional school bus drivers.
We'll help you acquire your bus license through a FREE comprehensive on-site training program. You'll receive a competitive wage, weekends and summers off, and the satisfaction of knowing that you're helping us to drive the future.
We want to hear from you
We're currently hiring drivers at all of our locations. Fill in our online application below and an Alouette team member will get back to you shortly.